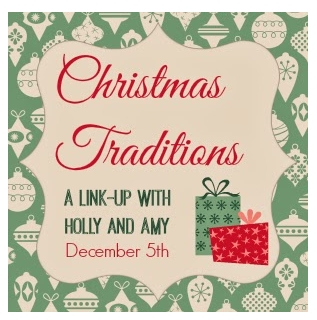 I just can't pass up a good link-up these days.
I promise I will get original with my posts again...starting tomorrow : )
I wasn't actually even planning on doing this post but something happened last night and it fit so I am linking up with two really great bloggers,
Amy
and
Holly.
-----
Last night my mom called. She called specifically to ask me if I would be coming over tonight to put out my shoes. I responded...
"OF COURSE?!
Thanks for reminding me. You are the best mom ever."
I don't actually think I said the last part but I should have because she is the bomb. dot. com.
Now I know what you are thinking &
YES. Next month I will be 26 years old.
YES. I am married.
YES. I own my own house & my own car.
But you are sadly mistaken if you think for a second that I will not be making sure my running shoes are put to good use this evening by holding all the presents and candy St. Nick can fill in them :)
My heart will hurt badly one day when we have babies and
my mom
Saint Nick considers no longer filling my shoes. I hope I have babies that share.
Anyways I didn't even realize that St. Nick's day was considered a tradition until last year when Jacob and I were talking about it and he said they never celebrated St. Nick's day at their house.
WHAT?!
Well I also realized that I hadn't really admitted to Jacob till last year that I still put my shoes out at my parent's house. Well go figure... Jacob wasn't surprised.
Anyways I am glad I was honest with my sweet husband because he made sure that St. Nick started stopping at our house too.
I woke up last year and found that he had put my UGGs out for me. What a guy!!
Emma got in on the action too.
What holiday traditions do you have???
Do you celebrate Saint Nick's Day???