One of my favorite blogs,
Skinny Meg,
gave me the sweetest shout out today.
I might be freaking out a little bit :)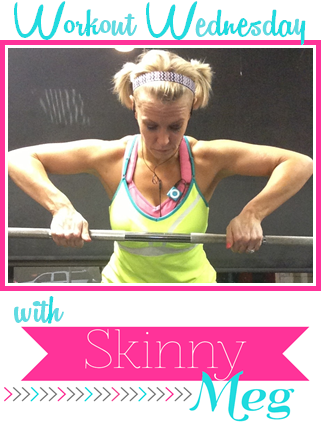 On top of that making my day, it is Wednesday and I sure love Skinny Meg's Workout Wednesday Link Up so I am at it again.
Like I said last week, I honestly don't do a lot of creative stuff at the gym.
I usually keep it really simple, mostly cause that is what I know & I am more than okay with that.
But NOTE Simple doesn't mean that I don't have a lot of variety.
My favorite move which is just full of variations are good 'ol PLANKS.
I don't know why I was so late to the planking party but I was, which is silly because they hurt in the best way and I usually get to hang out in one position.
...meaning I don't have to crunch & bang my back up & pretend there is a tennis ball under my chin & breath like someone is suffocating me & do uncomfortable things with my arms...
Women's Health Magazine said something to the same extent :)
So there are a more than a few different plank positions that will kill you,
but I usually just concentrate on two, until I am screaming in pain.
I told you I am simple.
elbow plank and & basic plank (arms extended)
I will tell you that since doing the basic plank, with my arms extended I have reaped more benefits in my arms than I thought I could & in my opinion, if you are going to hang out in pain lets hit two birds with one stone, mmmkay?
Here, look at this girl and pretend it is me :)
(Pinterest.com)
I try to do this til my arms are shaking and then for an extra 20-30 seconds longer.
And for those who are like duh? I do this all the time.. try a Bosu Ball. Holy OUCH.
This is just crazy enough for me.
(Pinterest.com)
And in between sets...I usually try to do 3 planks @ 1 min, 2 min, 3 min daily... I look like this guy.
He has great form.
(Pinterest.com)
Planks??? Love 'em? Hate 'em? Whats your favorite version???